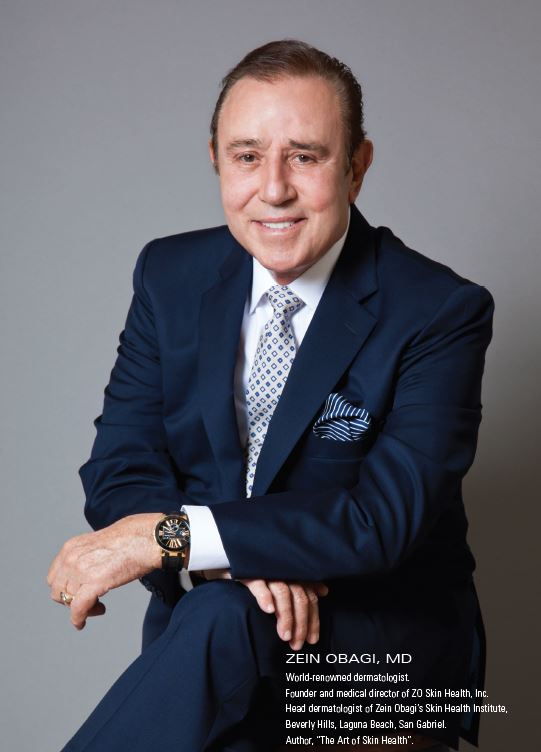 ZEIN OBAGI
"My mission is to create skin that is healthy, youthful
and vibrant, fulfilling my definition of skin health."
ZEIN OBAGI, MD
Researcher. Innovator. Author. Educator.
For more than 35 years, Dr. Zein Obagi, Board-Certified Dermatologist
(USA), has pioneered advanced skincare solutions based on his
philosophy of creating healthy skin as opposed to merely treating
disease and damage. His visionary approach has earned him an
international reputation as a leading authority on skin health and
rejuvenation.
Today, Dr. Obagi's innovative principles for restoring skin health
are considered the gold standard in skincare. He is ranked among
the world's top experts on chemical peels, just one of his many
areas of expertise. He is also considered an expert in treating skin of
colour, often tackling the most difficult cases from around the world.
Throughout his career, Dr. Obagi has worked as an educator,
training thousands of plastic surgeons and dermatologists at
scientific forums worldwide. He has also been a prolific author
and lecturer, presenting more than 500 workshops and panels on
topics pertaining to skin health and rejuvenation.
With his breakthrough contributions, Dr. Obagi has done far more
than become synonymous with results-oriented skincare, he has
literally redefined and advanced the science of skin health.